Where to find home decorating inspiration
Decorating your home can be an exciting and rewarding process, but it can also be challenging to know where to start. Finding inspiration for your home decor can be the first step to creating a beautiful, comfortable, and functional space that reflects your personal style. With so many options available, it can be difficult to know where to find the best inspiration for your home decorating project.
One of the best places to start looking for inspiration is online. There are many websites, blogs, and social media accounts dedicated to home decorating, and they offer a wealth of ideas and inspiration. You can browse through photos of beautiful homes, read articles on decorating trends and techniques, and find inspiration for everything from color schemes to furniture choices. Some popular home decorating websites include Houzz, Pinterest, and Apartment Therapy.
Another great place to find inspiration is in home decorating magazines. These publications are filled with beautiful photographs of stylish homes and offer ideas for decorating every room in your house. You can also find great ideas for DIY projects, furniture and decorating accessories. Some popular home decorating magazines include Elle Decor, House Beautiful, and Ideal Home.
Visiting home decor stores and showrooms can also be a great way to find inspiration. You can see different styles of furniture, flooring, and accessories in person and get a sense of how they would look in your own home. Many stores also offer design services, where you can speak with a professional designer who can help you create a personalized design plan for your home.
If you're looking for more inspiration, you can also attend home decorating events such as furniture fairs, trade shows, and home tours. These events offer the opportunity to see the latest trends in home decorating and get inspiration from the experts.
Another great way to find inspiration for home decorating is by traveling. Visiting different places can expose you to different styles, cultures and design. You can take inspiration from the architecture, art, and culture of the places you visit and use them to decorate your home in a unique way.
In conclusion, finding inspiration for home decorating can be a fun and exciting process. You can find inspiration online, in magazines, by visiting home decor stores, attending events, and traveling. By taking the time to research and explore different styles and ideas, you can create a home that reflects your personal style and makes you happy. Remember, don't be afraid to take inspiration from different sources and mix different styles together to create something unique.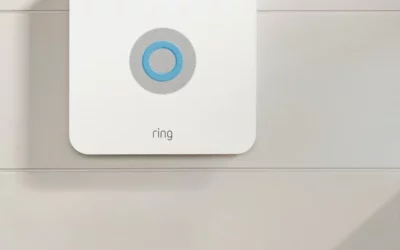 With the Ring Security System, you get total control over your home's safety and security. This advanced system is designed to provide comprehensive protection with an added layer of convenience by allowing you to easily check who's at your door and communicate with...
read more